---
Main content
Top content
© Barbara Budrich
© Assoziation A
Forthcoming
Grittmann, Elke (in print): From Pity to Control: Regulated Humanitarianism in German Media Coverage of Refugees and Asylum, In: Andersen, Robin; Purnaka L. de Silva (Eds.): Routledge Companion to Media and Humanitarian Action. London: Routledge.
Rosenberger, Sieglinde, Helen Schwenken, Maren Kirchhoff & Nina Merhaut (in print): Abschiebe-Protest-Kulturen: Abschiebungen als Konfliktfeld in Deutschland und Österreich zwischen 1993 und 2013. In Leviathan.
2019
Joint research project "Gender, Forced Migration & the Politics of Reception", the Refugee council Lower Saxony e.V. & bff: National association of women's counselling and rape crises programmes/women against violence (2019): We want security. Suggestions for gender- and refugee-sensitive practices in dealing with refugee women (in German). Link
Ullmann, Johanna (2019): Sprachkurse für geflüchtete Frauen: Konzeptionelle und praktische Implikationen aus wissenschaftlicher Perspektive. In: Agentur für Erwachsenen- und Weiterbildung. "Bildung findet Wege. Erkenntnisse und Impulse aus dem niedersächsischen Landesprogramm für Geflüchtete 2015-2019". wbv Reihe: Aktuelles aus Erwachsenen- und Weiterbildung. Link
Şenoğuz, Hatice Pınar & Friedemann Yi-Neumann (2019): Conference report, "HOMInG: displacement, suspension, projections and achievements in making home on the move", Dept. of Sociology and Social Research, Trento, 3-4 June 2019. Link
2018
Ullmann, Johanna & Ulrike Lingen-Ali (2018): Geflüchtete Frauen in Deutschland. In: Short dossier "Frauen in der Migration". Federal Agency for Civic Education (BpB). Link
Elle, Johanna & Sabine Hess (2018): Gender in the German Refugee Debate – Reflections on Shortcomings, Side-effects, and Pitfalls. Blog post. Link
Hess, Sabine & Johanna Elle (2018): Life beyond minimum standards. Documentation on the situation in shared accommodation in Lower Saxony. Study on behalf of the "Rat für Migration". University of Göttingen: Göttingen. Link
Kirchhoff, Maren, Johanna Probst, Helen Schwenken, Verena Stern (2018): Worth the Effort? Protesting successfully against Deportations, In: Sieglinde Rosenberger, Nina Merhaut & Verena Stern (Eds.): Protest Movements in Asylum and Deportation, IMISCOE Research Series. New York: Springer. Link
2017
Grittmann, Elke & Tanja Thomas (2017): Rethinking Otherness. Cultural Citizenship, Cosmopolitanism, and Communicative Practices in Digital Cultures, In: Wimmer, Jeffrey; Cornelia Wallner; Rainer Winter; Karoline Oelsner (Eds.): (Mis-) Understanding Political Participation. Digital practices, new forms of participation and the renewal of democracy. London: Routledge. Link
Hess, Sabine, Johanna Neuhauser & Helen Schwenken (2017): Wie lässt sich genderanalytisch auf Geschlecht und Flucht blicken? Skizze eines Forschungsprogramms, In: Onnen, Corinna; Susanne Rode-Breymann (Eds.): Zum Selbstverständnis der Gender Studies. Methoden - Methodologien - theoretische Diskussionen und empirische Übersetzungen. Berlin: Barbara Budrich,. pp. 71-88. Link
Schwenken, Helen (2017): The Emergence of an 'Impossible' Movement: Domestic Workers Organize Globally, In: Rucht, Dieter & Dieter Gosewinkel (Eds.): Transnational Social Movements. New York: Berghahn Books, pp. 205-228.
© De Gruyter
© transcript
2016
Sabine Hess, Johanna Neuhauser & Helen Schwenken (2016): Unter- oder überbelichtet: Die Kategorie Geschlecht in medialen und wissenschaftlichen Diskursen zu Flucht, In: Hess, Sabine; Bernd Kasparek (Hrsg.): Grenzregime III. Der lange Sommer der Migration. Berlin: Assoziation A, pp. 176-195. Link
Sabine Hess, Johanna Neuhauser, Tanja Thomas (2016): Guest Editors at "Feministische Studien": Gender und Politiken der Migration. Issue 2 December 2016. Link
Sabine Hess (2016): "Citizens on the road". Migration, Grenze und die Rekonstitution von Citizenship in Europa, In: Zeitschrift für Volkskunde. 112. Volume 1/2016, pp. 3-18. Link
Und raus bist du!? – Zivilgesellschaftliche Proteste gegen Abschiebung, In: Federal Agency for Civic Education, Dossier Zivilgesellschaftliches Engagement in der Migrationsgesellschaft , Interview with Helen Schwenken & Marenkirchhoff by Vera Hanewinkel, 2016. Link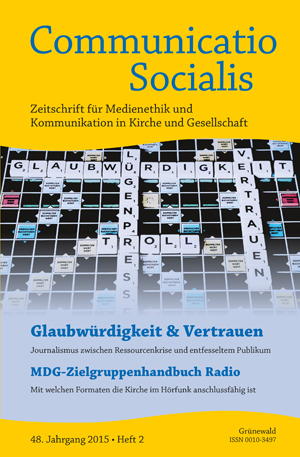 © Grünewald
Grittmann, Elke & Tanja Maier (2016): Gerechtigkeit und Anerkennung durch Bilder – Eine ethische Perspektive auf visuelle Kommunikation in den Medien, In: Werner, Petra u.a. (Eds.): Verantwortung – Gerechtigkeit – Öffentlichkeit. Publication of the Annual Meeting 2015 of DGPuK (Series of publications of the the German Communication Association), Konstanz: uvk, pp. 171–182. Link
Sabine Hess, Bernd Kasperek & Stefanie Kron (2016): Grenzregime III. Der lange Sommer der Migration. Berlin: Assoziation A. Link
Sabine Hess, Simona Pagano, Mathias Rodatz, Vassislis Tsianos (2016): Editors at Movements. Journal für kritische Migrations- und Grenzregimeforschung: Rassismus in der postmigrantischen Gesellschaft, volume 2 issue 1/2016, Bielefeld: transcript. Link
2015
Sabine Hess, Bernd Kasparek & Maria Schwertl, Simon Sontowski (2015): Editors at Movements. Journal für kritische Migrations- und Grenzregimeforschung: Europäisches Grenzregime, Volume 1/ 2015. Link
Virchow, Fabian, Tanja Thomas & Elke Grittmann, Elke (2015): "Das Unwort erklärt die Untat" – Die Berichterstattung über die NSU-Morde – eine Medienkritik. Frankfurt: Otto Brenner Foundation. Link
Thomas, Tanja, Elke Grittmann & Fabian Virchow (2015): Glaubwürdigkeit als Gegenstand der Medienkritik. Befunde einer Studie zur medialen Berichterstattung über die NSU-Morde, Communicatio Socialis 48 (2), pp. 138–151. Link
Helen Schwenken, with Olaf Kleist, Daniel Bendix, Ulrike Schultz and Maja Zwick (2015) Editors at Peripherie – Zeitschrift für Politik und Ökonomie in der Dritten Welt: Dis-Placement. Flüchtlinge zwischen Orten, volume 138/139. Link
© Assoziation A
© Palgrave Macmillan
2014
Sabine Hess, Lisa-Marie Heimeshoff, Stefanie Kron, Helen Schwenken & Miriam Trzeciak (2014): Editors of Grenzregime II: Migration - Kontrolle - Wissen. Transnationale Perspektiven. Berlin: Assoziation A. Link
Helen Schwenken with Sabine Ruß-Sattar (2014): Editors of New Border and Citizenship Politics, Basingstoke: Palgrave Macmillan. Link
Helen Schwenken & Rahel Kunz (2014): MigrantInnen als HoffnungsträgerInnen in der Entwicklungszusammenarbeit? Geschlechtsspezifische Subjektivitäten im migration-development nexus, In: Politische Vierteljahrsschrift (PVS), Special Issue Entwicklungstheorien, Baden Baden: Nomos Verlag, pp. 323-351. Link
2013
Sabine Hess (2014): Das Anti-Trafficking Dispositiv: Gender in der europäischen Migrationspolitik, In: Eva Sänger & Malaika Rödel (Eds.): Biopolitik und Geschlecht. Zur Regulierung des Lebendigen. Münster: Westfälisches Dampfboot, pp. 129-151. Link
Helen Schwenken (2013): 'The EU Should Talk to Germany.' Transnational Legal Consciousness as a Rights Claiming Tool among Undocumented Migrants, In: International Migration, Volume 51(6), S. 132-145. doi:10.1111/imig.12118 Link
© Westfälisches Dampfboot